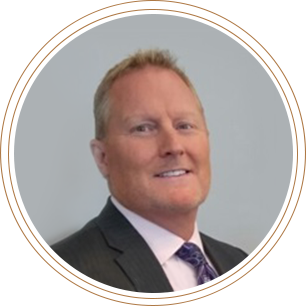 Brad has over 30 years of experience in the financial services industry. His firm focuses on personalized retirement income planning, Social Security strategies and investment services.
Brad believes proper financial planning is a highly personal process that is essential in supporting clients throughout their lives. He received his initial training and financial experience through Prudential and PruCo Securities, where his success led him to the establishment of our firm, in 1996.
Brad and Carey have three adult children: Mason, Whittaker and Lane. They have two granddaughters, Bree and Oakley, and a grandson, Maverick. Outside of work, Brad and his family enjoy being active in all sorts of outdoor activities and exploring nature.