Worried that your financial strategy is
Missing Something?
We're here to help you feel confident in your financial future.
At Diversified Solutions, we believe everyone should be able to live the retirement they've always wanted. Our team of professionals can help you create a well-thought-out strategy, using a variety of investments and insurance products and services, designed to help you address your financial needs and concerns.
The Diversified Solutions Process
We offer services in these three areas:
Prepare for retirement by putting your hard-earned assets to work.
How?
Retirement Income Strategies
Wealth Management
Annuities
Investments
IRA/401(k) Rollovers
Protect the assets that can help you live the retirement you've always imagined.
How?
Asset Protection Strategies
Life Insurance
Tax-Efficient Strategies
Long-Term Care Strategies
Provide for the people and causes you care about the most.
How?
We can also refer you to professionals who provide the following services:
Trusts
Probate
Charitable Giving
Estate Planning
Tax Planning
Our Process:
We are a true fiduciary retirement planning firm in Kansas City, Missouri, and can help you protect the lifestyle you have worked so hard to achieve with our unique planning process.
Our first meeting is about understanding who you are, what is important to you and identifying your goals and dreams. We will help to discover such items as your time horizons, risk tolerances, tax brackets, investment objectives, investment experience, net worth, liquid net worth and more.
We work with you to create a custom, personalized plan designed to help you meet your family's goals. Your plan is computer-tested using thousands of different stock market scenarios to create a strategy with a high probability of success.
We work with you to implement your plan using world-class money managers who are carefully matched to your investment needs and financial objectives.
We monitor your portfolio on a regular basis and make adjustments as necessary. We meet with you at least annually to discuss your plan's progress and to understand any changes in your needs.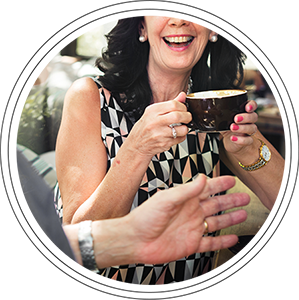 Ready to take
The Next Step?
For more information about any of the products and services listed here, schedule a meeting today or register to attend a seminar.